since 1997
Inter-Concept working in the IT industry.
Our team is a group of specialists in their fields. Experience and expertise we owe to the dynamic development of our company. Consistently expanding area of our activity. We work for companies basend in Poland and United Kingdom. The priority for us is the high quality of services. Our customers appreciate our individual approach, efficient service and immediate help.
A large part of our activity is consulting and the sale of computer hardware. We pay special attention to low prices and high quality of our services.
We offer the perfect network solutions well-suited to the individual needs of your company. Thinking about your safety we create strategies for network management.
We also design responsive websites. We tailor projects to individual customer needs. This ensures a high level of customer satisfaction. We also provide services related to SEO.
An important branch of our business is the production, delivery and implementation of software to support operations systems SAP Business One (2007, 88) UI/DI API SDK and DOS/DBF WINDOWS/SQL PHP/MYSQL.
We encourage you to familiarize yourself with our offer.
90%
Implementation / Installation
85%
95%
80%
75%
Software solutions supporting SAP Buisiness One
95%
95%
90%
Search Engine Optimization, Social Media, Branding
80%
Fotowoltaika
Fotowoltaika
Fotowoltaika to dziedzina nauki i techniki zajmująca się przetwarzaniem promieniowania słonecznego na energię elektryczną przy wykorzystaniu efektu fotowoltaicznego.
W obecnej chwili dzięki instalacjom fotowol­taicznym przyłączonym do sieci, które oferuje nasza firma pozyskiwanie energii elektrycznej ze słońca jest możliwe również w Twoim domu oraz firmie. Taka technologia z powodzeniem sprawdza się w krajach Europy Zachodniej.
Od niedawna, dzięki nowym regulacjom zawartym w nowelizacji ustawy o OZE , również w Polsce możemy produkować prąd na własne potrzeby oraz bilansować jego nadmiary. Oznacza to, że każdy konsument energii elektrycznej może być jednocześnie jej producentem tzw. prosu­mentem.
Najistotniejszy jest fakt, iż instalacja fotowoltaiczna to całkowicie odnawialne źródło czystej energii przez okres co najmniej 25 lat.
Ulga podatkowa na fotowoltaikę
Właścicielom i współwłaścicielom mieszkań jednorodzinnych, oprócz programów dotacyjnych, przysługują ulgi w podatku dochodowym. Jedna osoba może odliczyć sobie ponad 50 tysięcy złotych. Dzięki temu rozporządzeniu fotowoltaika opłaca się jeszcze bardziej!
Ulga na fotowoltaikę przysługuje zarówno osobom, które rozliczają swoje dochody w skali 17% i 32%, stosują ujednoliconą stawkę 19% jak i opłacają ryczałt od przychodów ewidencjonowanych.
Decydując się na instalację systemu fotowoltaicznego warto sprawdzić dostępne programy dotacyjne czy pożyczki na przystępnych warunkach. Rolnicy mogą skorzystać z programu Agroenergia. Wszystkie osoby fizyczne mogą starać się o dotacje na instalacje fotowoltaiczne w ramach programu "Mój prąd", który jest uzupełnieniem programu Czyste Powietrze. Dotacja może pokryć do 50% kosztów kwalifikowanych (maksymalnie do 5 tys. złotych).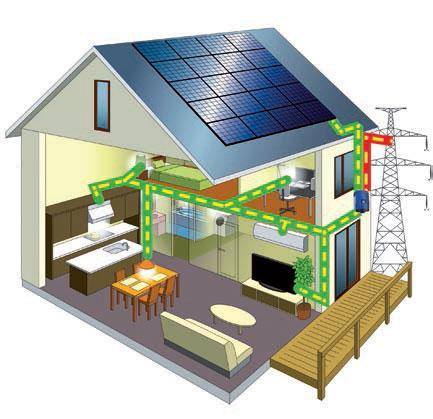 Projects
Our realizations
INTER CONCEPT
+48 664 066 608
ul. 1905 Roku 30B,
26-600 Radom
kontakt(a)inter-concept.pl
RAFAŁ SOLECKI
Administrator i coordinator of the development of IT systems, IT Consultant
rafal.solecki(a)inter-concept.pl
KRZYSZTOF PAWEŁ ŻAK
Programmer
krzysztof.zak(a)inter-concept.pl
ŁUKASZ RYDZYŃSKI
Network Administrator, IT Konsultant
lukasz.rydzynski(a)inter-concept.pl
TOMASZ ISKRA
Administrator i coordinator of the development of IT systems, IT Consultant
tomasz.iskra(a)inter-concept.pl
DANIEL OFAT
Service hardware, IT Consultant
daniel.ofat(a)inter-concept.pl
LESZEK STANIOS
Service hardware, IT Consultant
leszek.stanios(a)inter-concept.pl